Select Poems in Online Journals
"Double Indemnity," The Best American Poetry blog, Pick of the Week, October 18, 2020
"The Social Distance," included in the portfolio, "Pandemic Poetry," Washington City Paper, June 25, 2020.
Four poems in Verse Daily: "The Father of Our Country," 2019; "American Herring Gull," 2017; "The International Fruit of Welcome," 2012; and "Medicine," 2012.

"Ring Around the Rosey," Tikkun, February 11, 2019.
"Paisley," SWWIM Every Day, October 25, 2018.
"Elbow Room," About Place Journal, Black Earth Institute, Vol. V, Issue 11, October 2018. Roots and Resistance Issue.
"Sleep Apnea," The Asses of Parnassus, December 2017.
Four poems: "Vessel," "Salut," "Downtown Twilight," and "Malacology," The Loch Raven Review, Volume 13, No. 2, 2017.
"Pomology," Poem-a-Day, Academy of American Poets, August 10, 2017.
Five poems: "Hatchery," "International Fruit of Welcome," "Protandric," "Portrait of Hippocrates, or Buqrat" and "IUDs," The Quarry, Split This Rock's Poetry Database, 2017.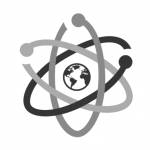 "The Scientific Method: Chemistry Laboratory," Traveling Stanzas, The Poets for Science Collection, Wick Poetry Center, Kent State University, April 2017.
"Cold Moon" and "Ramshackle," Postcard Poems and Prose, January 17 and March 3, 2017.
Two poems: "Turkey in the Straw" and "Thirteen Ways of Looking at DC Not Endorsed by the Tourist Board," District Lit, Summer 2016.
"Sonnet for the U.S. Capitol Dome," Truck, June 2016.
Two poems: "Minnesota" and "Carl Sagan's Turtleneck Sweater," The Wide Shore, January 2016.
"Biological Warfare: 1781," 3QR, June 2015.
Three poems: "The Shipwreck," "The Thing in the Thing," and "After Hours in the Kindergarten," Redux Literary Journal, April 2015. Also: Three poems: "Not-So-Super Heroes," "Radiolaria," and "Nikola Tesla," Redux, June 2012.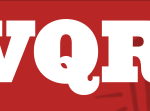 "Double Indemnity," Virginia Quarterly Review, Winter 2015.
"The Cardiff Giant," Poor Yorick, Fall 2014.

"Moons of Grief," Open Letters Monthly, May 2014.
"Great Smoky Mountains," Museum of Americana, Issue 2, February 2013.
"The Vital Force," Ilanot Review (Israel), Winter 2013.
"A Deployed Umbrella on a Rainless Day is a Grave Public Offense," Cider Press Review, Volume 14-2, October 2012.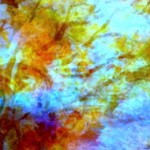 "The Invasive Weed Syndicate," Blue Lyra Review, Issue 1.1, Summer 2012.
"The Garden of Ryoan-ji," Theodate, Vol. 1, No. 1, Spring 2012.
"Van Gogh at Arles," Poemeleon, Vol. 5, No. 2, Summer/Fall 2011.
"The Skull of Johann Gaspar Spurzheim," Skull-a-Day, January 28, 2011.
"Water is Always Available to the Animals of the Sea," Lines + Stars, Vol. 2, No. 2, Summer 2009.
"Pantoum with Catheter and Total Parenteral Nutrition," Unsplendid, Issue 1.3, 2008.
"Siamese Twins," Wordgathering, Spring 2008.
Select Poems in Anthologies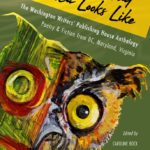 "Jewfish" and "Little White Lies," This is What America Looks Like, Washington Writers Publishing House, 2021.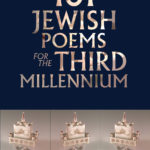 "Prophecy," 101 Poems for the Third Millennium, Ashland Poetry Press, 2021.
Three poems, Endlessly Rocking: Poems in Honor of Walt Whitman's 200th Birthday, Unbound Content, 2019.
"The Invasive Weed Syndicate," Fire and Rain: Ecopoetry of California, Scarlet Tanager Books, 2018.
"IUDs," Nasty Women Poets: An Unapologetic Anthology of Subversive Verse, Lost Horse Press, 2017.
"Swamp," Capitals, Bloomsbury Publishing, 2017.
"Six," The Crafty Poet II, Terrapin Books, 2016.
"Campaign Speech, 1896: 'The Scourge of Foreign Elements,'" Resisting Arrest: Poems to Stretch the Sky, Jacar Press, 2016.
"The Apothecary Doll," The Doll Collection, Terrapin Books, 2016.
"On a Poorly Lit Street," Full: An Anthology of Moon Poems, Two of Cups Press, 2016.
"IUDs," My Cruel Invention, Meerkat Press, 2015.
"The International Fruit of Welcome" and "I Don't Have a Husband, I Have a Nutritionist," Joys of the Table, Richer Resources, 2015.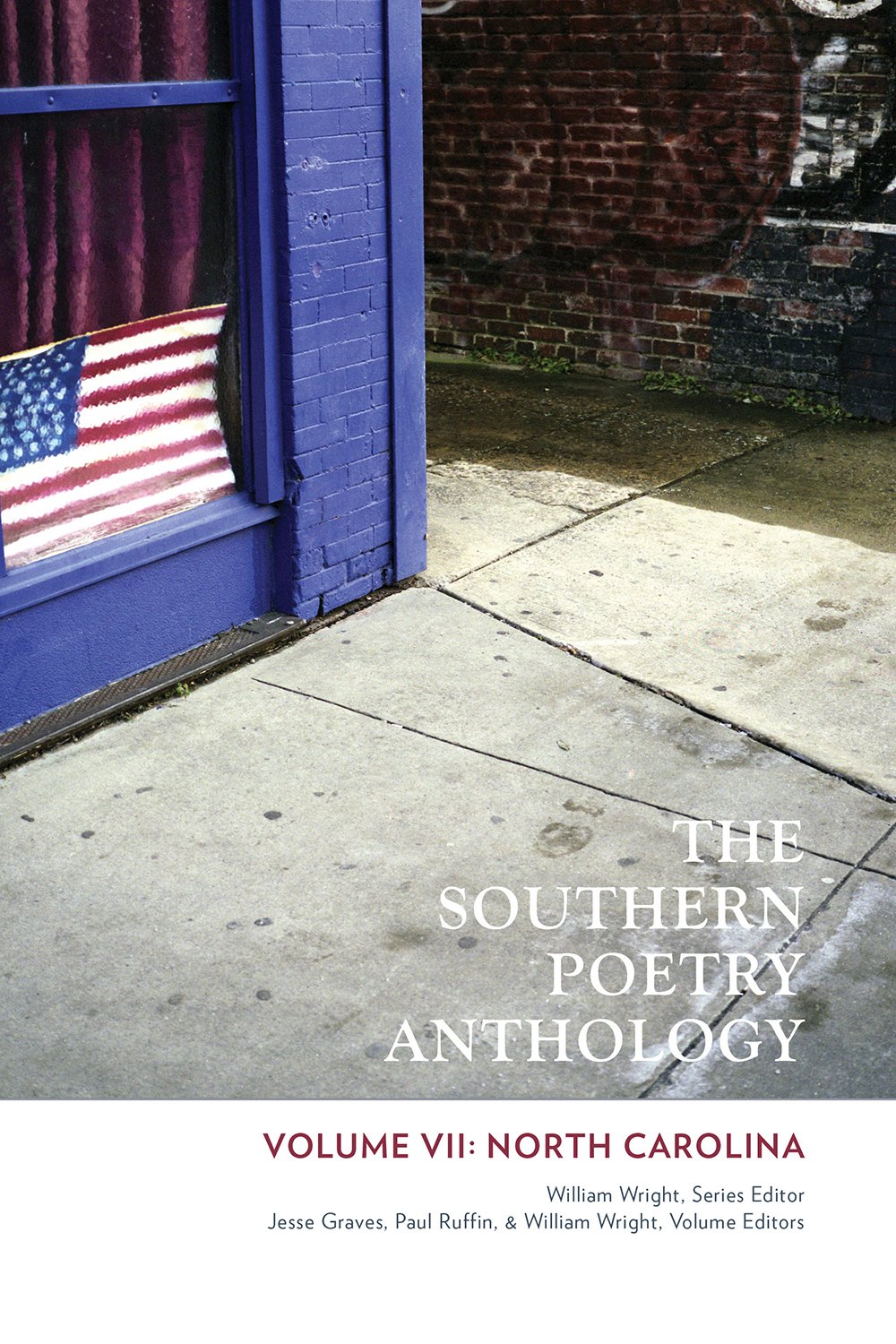 "Siamese Twins" and"The Invasive Weed Syndicate," The Southern Poetry Anthology, Volume VII: North Carolina, Texas Review Press, 2014.
"Not-So-Super Heroes," Drawn to Marvel: Poems from the Comic Books, Minor Arcana Press, 2014.
"Gefilte" and "No Jews in Appalachia," The Bloomsbury Anthology of Contemporary Jewish American Poetry, Bloomsbury Press, 2013.
"My Imaginary Husband," Sunken Garden Poetry: 1992-2012, Wesleyan University Press, 2012.
"Darwin in Reverse," Entering the Real World: VCCA Poets on Mount San Angelo, Wavertree Press, 2011.
"Mr. Jones Makes Poetry," Poem, Home: An Anthology of Ars Poetica, Paper Kite Press, 2009.
"Photo with Woman at Clothes Line," Lavanderia: A Mixed Load of Women, Wash, and Word, San Diego City Works Press, 2009.
"The Floor Is Sticky" and "Radiolaria," Poetic Voices Without Borders 2, Gival Press, 2009.  Also: "The Back of My Hand," Poetic Voices Without Borders, Gival Press, 2005.
"Fowler & Wells' Phrenological Cabinet," Letters to the World, Red Hen Press, 2008.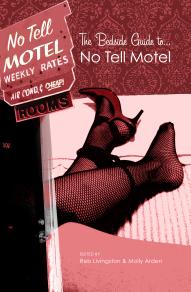 "Seance, 1858," The Bedside Guide to No Tell Motel, Second Floor, No Tell Books, 2007.  Also: "In Virginia," The Bedside Guide to No Tell Motel, No Tell Books, 2006.
"Golden," Illuminations: Expressions of the Personal Spiritual Experience, Celestial Arts/Ten Speed Press, 2006.
"She Who Carries Sorrow," Only the Sea Keeps: Poetry of the Tsunami.  Rupa & Co (India), and Bayeaux Arts (Canada), 2005.
"As in a Fable," Cabin Fever: Poets at Joaquin Miller's Cabin 1984-2001, The Word Works, 2004.
"In the Village" and "Patriotism," DC Poets Against the War: An Anthology, Argonne House, 2004. (second edition, 2007)
"Cells Dividing," Tough Times Companion, Virginia Foundation for the Humanities, 2003.
 "from 'The Constellation Frigidaire,'" "The Plastic Cup," & "Night Tumbles Into Town by Rail," American Poetry: The Next Generation, Carnegie Mellon University Press, 2000.
"How to Imagine Deafness," The First Yes: Poems About Communicating, Dryad Press, 1996.
"A Little Poem About Commitment," Fiddlehead Gold, Goose Lane Editions (Canada), 1995.
"Maple" and "The Nameless," Hungry As We Are, WWPH, 1994.
"How to Imagine Deafness," In The West of Ireland (Ireland), Enright House, 1992.
"Under the Night Sky," WPFW Poetry Anthology, Bunny and Crocodile Press, 1991.