Select Poems in Online Journals
Two poems in Gargoyle Online, "Blue Morpho" and "Outer Banks," Issue #5, 2023.
Two poems in Alocasia: A Journal of Queer Plant-Based Writing, "The Invasive Weed Syndicate," and "The Glass Flowers at Harvard," Spring Equinox Issue #4, 2023.
"On the Occasion of Tracey's 54th Birthday and the 175th Birthday of Scientific American," Museum of Americana, December 6, 2022. Also: "Great Smoky Mountains," Museum of Americana, Issue 2, February 2013.
Three insect poems in Bourgeon, "Hickory Tussock Moth Caterpillar," "The Death-Watch Beetle," and "Praying Mantis," November 11, 2022.
"13 Ways: A Calculation," Summerset Review, Winter 2022. Nominated for a Pushcart Prize.
Two poems in Oroboro, "Courtship Rituals" and "Corporeal," Vol. 6, 2022. Longlisted for the Penrose Prize for LGBTQI+ poems, sponsored by the Death Rattle Writer's Festival.
"Sonnet for My Lady with Psoriasis," one of 15 winning poems in the "Poetry in Bloom" project co-sponsored by SWIMM and the O, Miami Literary Festival, April 20, 2021. Available for sale as a limited edition broadside. Also: "Paisley," SWWIM, October 25, 2018.
Two poems, About Place Journal, "Milkweed at Rosh Hashanah" and "Yom Kippur," When We Are Lost/How We Are Found Issue, Vol. VI, Issue IV, October 2021. Also: "Elbow Room," Roots and Resistance Issue, Black Earth Institute, Vol. V, Issue 11, October 2018.
"All-Seeing," in the international, collaborative, multidisciplinary project Telephone, April 2021.
"Gravida 0, Para 0," Lunch Ticket, March 2021.
"Two Hands," Poetry, Special Prison Issue, February 2021.
"Benjamin Banneker at Jones Point," Baltimore Review, Winter 2021.
"Double Indemnity," The Best American Poetry blog, Pick of the Week, October 18, 2020.
"The Social Distance," included in the portfolio, "Pandemic Poetry," Washington City Paper, June 25, 2020.
Four poems in Verse Daily: "The Father of Our Country," 2019; "American Herring Gull," 2017; "The International Fruit of Welcome," 2012; and "Medicine," 2012.

"Ring Around the Rosey," Tikkun, February 11, 2019.
"Sleep Apnea," The Asses of Parnassus, December 2017.
Four poems: "Vessel," "Salut," "Downtown Twilight," and "Malacology," The Loch Raven Review, Volume 13, No. 2, 2017.
"Pomology," Poem-a-Day, Academy of American Poets, August 10, 2017.
Five poems: "Hatchery," "International Fruit of Welcome," "Protandric," "Portrait of Hippocrates, or Buqrat" and "IUDs," The Quarry, Split This Rock's Poetry Database, 2017.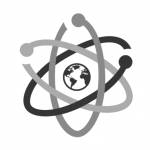 "The Scientific Method: Chemistry Laboratory," Traveling Stanzas, The Poets for Science Collection, Wick Poetry Center, Kent State University, April 2017.
Three poems: "The Shipwreck," "The Thing in the Thing," and "After Hours in the Kindergarten," Redux Literary Journal, April 2015. Also: Three poems: "Not-So-Super Heroes," "Radiolaria," and "Nikola Tesla," Redux, June 2012.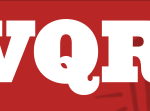 "Double Indemnity," Virginia Quarterly Review, Winter 2015.
"The Vital Force," Ilanot Review (Israel), Winter 2015.
"The Cardiff Giant," Poor Yorick, Fall 2014.
"A Deployed Umbrella on a Rainless Day is a Grave Public Offense," Cider Press Review, Volume 14-2, October 2012.
"Van Gogh at Arles," Poemeleon, Vol. 5, No. 2, Summer/Fall 2011.
"The Skull of Johann Gaspar Spurzheim," Skull-a-Day, January 28, 2011.
"Water is Always Available to the Animals of the Sea," Lines + Stars, Vol. 2, No. 2, Summer 2009.
"Pantoum with Catheter and Total Parenteral Nutrition," Unsplendid, Issue 1.3, 2008.
Select Poems in Anthologies
"Prime Hook," Dear Human at the Edge of Time: Poems on Climate Change in the United States, Paloma Press, 2023.
"Gravida 0, Para O," Stained: An Anthology of Writing About Menstruation, Querencia Press, 2023.
"All-Seeing," Telephone: Writings, Crosstown Press, 2021.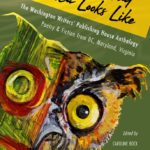 "Jewfish" and "Little White Lies," This is What America Looks Like, Washington Writers Publishing House, 2021.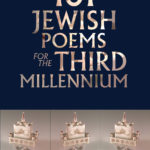 "Prophecy," 101 Jewish Poems for the Third Millennium, Ashland Poetry Press, 2021.
"Downtown Twilight" and "The Circulation Machine," Written in Arlington, Paycock Press, 2020.
Three poems, Endlessly Rocking: Poems in Honor of Walt Whitman's 200th Birthday, Unbound Content, 2019.
"The Invasive Weed Syndicate," Fire and Rain: Ecopoetry of California, Scarlet Tanager Books, 2018.
"IUDs," Nasty Women Poets: An Unapologetic Anthology of Subversive Verse, Lost Horse Press, 2017.
"Swamp," Capitals, Bloomsbury Publishing, 2017.
"Six," The Crafty Poet II, Terrapin Books, 2016.
"Campaign Speech, 1896: 'The Scourge of Foreign Elements,'" Resisting Arrest: Poems to Stretch the Sky, Jacar Press, 2016.
"The Apothecary Doll," The Doll Collection, Terrapin Books, 2016.
"On a Poorly Lit Street," Full: An Anthology of Moon Poems, Two of Cups Press, 2016.
"IUDs," My Cruel Invention, Meerkat Press, 2015.
"The International Fruit of Welcome" and "I Don't Have a Husband, I Have a Nutritionist," Joys of the Table, Richer Resources, 2015.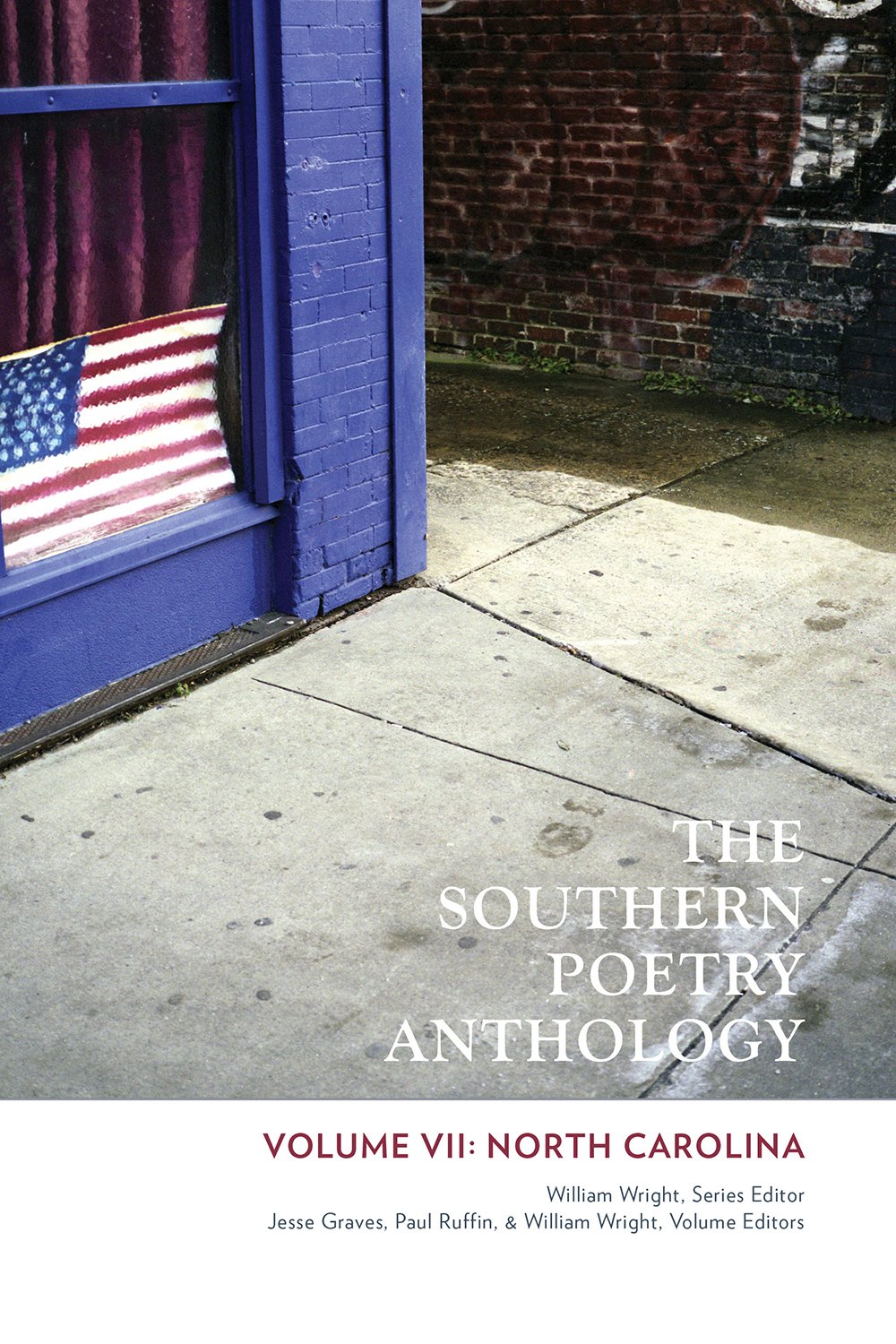 "Siamese Twins" and"The Invasive Weed Syndicate," The Southern Poetry Anthology, Volume VII: North Carolina, Texas A&M University Press, 2014.
"Gefilte" and "No Jews in Appalachia," The Bloomsbury Anthology of Contemporary Jewish American Poetry, Bloomsbury Press, 2013.
"My Imaginary Husband," Sunken Garden Poetry: 1992-2012, Wesleyan University Press, 2012.
"Darwin in Reverse," Entering the Real World: VCCA Poets on Mount San Angelo, Wavertree Press, 2011.
"Fowler & Wells' Phrenological Cabinet," Letters to the World, Red Hen Press, 2008.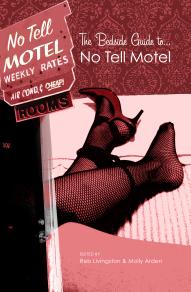 "Seance, 1858," The Bedside Guide to No Tell Motel, Second Floor, No Tell Books, 2007.  Also: "In Virginia," The Bedside Guide to No Tell Motel, No Tell Books, 2006.
"She Who Carries Sorrow," Only the Sea Keeps: Poetry of the Tsunami.  Rupa & Co (India), and Bayeaux Arts (Canada), 2005.
"As in a Fable," Cabin Fever: Poets at Joaquin Miller's Cabin 1984-2001, The Word Works, 2004.