Books of Poetry
Literary History and Anthologies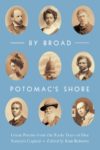 Published by University of Virginia Press
Published 2020
Selected by the DC Public Libraries for the 2021 Route 1 Reads program, sponsored by the East Coast Centers for the Book.
…
Continue reading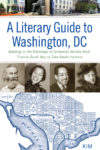 Published by University of Virginia Press
Published 2018
Washington, DC has been the home to many of our nation's most acclaimed writers. From its founding to the beginnings of modernism, literary luminaries have lived and worked in our capital. Continue reading →
Published by Plan B Press
Published 2010
Captures DC's unique sense of place, from monuments to parks, from lawyers to bus stations, from go-go music to chili half-smokes. 101 poems, written between 1950 and the present, by past and current residents of the city.  The Washington Post
…
Continue reading
Special Editions
Published by Beltway Editions
Published 2010
An illustrated timeline of major people and events from 1991 to 2010. Limited edition non-fiction chapbook.
Commissioned by the Humanities Council of Washington, DC and released in conjunction with their 30th anniversary. Co-sponsored with Beltway Poetry Quarterly and The Word
…
Continue reading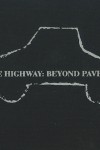 Published by Arlington County Cultural Affairs
Published 2000
Collaborative limited edition artists' book of eight printmakers and four poets from Arlington, VA.  Kim Roberts edited the poetry portion. The poems were handset in Bodoni Bold and printed letterpress by Mike Kaylor at the Press at Gunston Day School,
…
Continue reading