Quire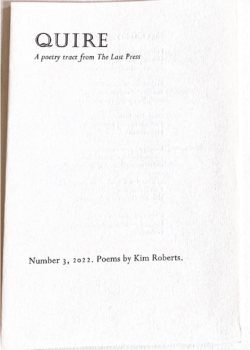 Poetry Tract Number 3, 2022. A hand-letter-press fan fold with five love poems.
New Book
By Broad Potomac's Shore: Great Poems from the Early Days of Our Nation's Capital

Published by the University of Virginia Press in October 2020. Featuring 132 poets working and living in Washington, DC from the city's founding in 1800 through 1930.